Here we go.... See more photos of the tour!

Welcome!

For many IMCoS members this will not be your first visit to Hungary. Ten years ago, in September 1997, we hosted the 16th IMCoS International Symposium in Budapest ("Pearl of the Danube") and for those who participated this was a memorable event.
This year we are offering a weekend visit to Hungary which will fill the long gap between the New Zealand International Symposium in February and the Norwegian International Symposium in September 2009.

Friends of early maps are invited to come to our country again but this time to visit wonderful places in the countryside and spend a relaxed weekend with other mapping enthusiasts. There will be time to enjoy the mild weather on the Great Hungarian Plain and at Lake Balaton and there will be visits to historic buildings and a taste of Hungarian food and wine while listening to gipsy music.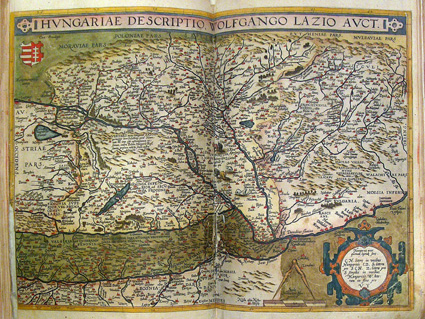 The tour is organised by Zsolt Torok in partnership with Aktiv Tours travel agency which worked with us in 1997 and for the Imago Mundi conference in 2005. Their professionalism coupled with the organiser's enthusiasm should guarantee a programme you cannot miss!
Dr. Zsolt Török
IMCoS Representative, Hungary