"BLUE DANUBE" POST CONFERENCE TOUR
For those participants of ICHC 2005 who wish to experience some of the natural and cultural wonders of Hungary and Central Europe, the Conference Secretariat also offers
a 3-day (two nights), international, post conference tour along Central Europe's most famous river, the Danube...
Preliminary programme:
Sunday, 24th July 2005
8.30
Morning departure by coach, with an English-speaking guide on board, to Bábolna, Royal Natinal Stud Farm.

11.30
Bus transfer to town Pannonhalma,
12.30
Llunch in a famous local restaurant Borbirodalom (Wine Emporium).
14.40
Guided tour in the Benedictine Archabbey of Pannonhalma, the oldest monastery in Hungary
.
Founded in 996, it is part of the UNESCO World Heritage.

Special visit and map exhibition:
Sacred Places on Old Maps,


curated by Zsolt Török
Sacred Places on Maps catalogue with contributions from Catherine Delano-Smith, Paul Harvey, Ron Hassner, Alessandro Scafi and Zsolt Torok...
16.30
Drive back to Győr, Check in.
Győr, one of the nicest Baroque cities of West Hungary, awarded a European baroque prize. situated on the river Danube in North-Western Hungary.


acomodation in Hotel Rába.
3-star hotel (in double room with shower) in the city centre of Győr.


19.30
Traditional Hungarian dinner in the nearby castle hotel in Hédervar.


Overnight in the hotel


Monday, 25th July 2005

After early breakfast buffet, departure to Vienna, the capital of Austria. After only 45 minutes drive, upon arrival short tour in the former Imperial city of the Habsburg. Lunch in an Austrian restaurant.
http://info.wien.at/

The Conference Secretariat, with the cooperation of Austrian colleagues, arranged a special programme for participants of the post-conference tour.

10-12 Stadtmuseum Wien

Lunch in Gösserbrau Restaurant

14-16 Map Collection of the Austrian National Library / Globe Museum
http://www.coronelli.org/, http://www.onb.ac.at/

From Vienna it is only 45 minutes drive to cross the former border, the infamous Iron Curtain and arrive to Sopron, the westernmost city in Hungary. The historical city is in Baroque style, and offers an experience of completeness: perfect harmony of setting and architecture. The region and the city preserve the tradition of centuries.
Overnight in a 3-star hotel (in double rooms with shower) in Sopron.
http://www.sopron.hu/

Tuesday, 26th July 2005

After breakfast a short walking tour in the historical city centre of Sopron. The tour brings you back to the most famous Danube Bend, one of Hungary's highlights. First stop in Esztergom, visit the enormous cathedral, the third biggest in Europe. The history of the city goes back to the Celts, Romans and the city is the capital of the Catholic Church.

Visit to the Danube Museum, old hydrographical maps of the river on display.
Curated by Antal András Deák
http://www.dunamuzeum.org.hu/

From the ruins of the high castle at Visegrádenjoy the breathtaking panoramic view of the bending river Danube. Lunch in a mediaeval-style restaurant, where the waiters, serving special dishes in costumes, and the music create Renaissance atmosphere. Visegrád is only 45 minutes drive from Budapest.
http://www.visegrad.hu/

Price: € 340/ person (double room)
(Fee for single room: € 60)
---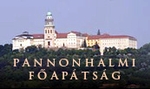 ONE_DAY Tour on Saturday, July 23, 2005!
NEW !!!!!!!!!!!!!!!!!!!!!!!!!! Preliminary programme:

8-10 Coach Tour to Benedictine Monastery of Pannonhalma (www.osb.hu)
10-12 Guided tour in the monastery and visitng the Sacred places on Maps special exhibition
12-14 Lunch in Borkatakomba restaurant (three courses), free walks
14-16 Pannonhalma- Budapest bus ride

Price includes bus trip, English guide, three-course lunch without drinks ( optional, € 18), entrance fees.
Price depends on the number of the people in the group. For a group min. 8 people: € 80 (including lunch)
For a froup of min 25 people: € 60(including lunch)
If you are interested, please, send a note to ichc2005@lazarus.elte.hu
and reserve your seats!
Cash payment on registration, first come first served, unless he/she had reserved....
---
Farewell Dinner in Gödöllő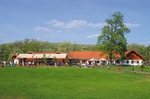 Gödöllő is famous for the splendid Baroque palace, the second largest in the world. The palace was built in the 18th century for count Grassalkovich, the most prestigious nobleman in Hungary. Enjoy the 3-course dinner (traditional Hungarian food and wine) and listen to the gypsy music at a country farm near Gödöllő.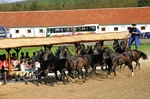 The horse riding programme "Sissi" is named after Queen Elisabeth, the wife of Emperor Franz Joseph, who lived in the royal palace at Gödöllő. The wonderfully restored building was surrounded by extensive forests, the hunting fields of the Hungarian royal court.
For more information visit: http://www.lazarteam.hu
Price: € 50 (cash payment at registration desk, reservation after registration)
---
Meals: LUNCH
ICHC 2005 Budapest
LUNCH Menu Card (June 1)
Dear Conference Participant!

The organizers made it possible for you to have a convenient and inexpensive lunch in the conference building during the lunch break.
Note lunch is not included in the registration fee.
Each menu includes: appetizer/ soup, main dish and dessert, mineral water/ refreshment (1 bottle) and a cup of coffee. Please, consult the menu card and select one menu.

Lunch tickets will be available for € 9/ day/ person.

Payment should be made in cash at the Registration Desk (Euro or HUF), where you will receive your lunch tickets.
Seats are limited. During the lunch break we will serve pre-ordered lunches only.


Menu A
Menu B
Menu V(egetarian)
Monday, July 18
Egg stuffed with spiced cheese
Fresh green salad
Cold fruit soup
Egg stuffed with spiced cheese
Fresh green salad
Turkey breast in Milanese
Turkey breast with mushroom and cream
Pickled cucumber
Fried cheese in breadcrumbs with rice
Fresh Fruit
Dobos chocolate cake
Fresh Fruit
Tuesday, July 19
Hortobágyi pancake
Chicken soup in Újházi style
Asparagus cream soup
Turkey with vegetables and rice
Ravioli
Ravioli stuffed with mushroom, cheese sauce
Fruit cake
Somlói dumplings with chocolate cream/ whipped cream
Fruit cake
Wednesday, July 20
Cheese roll
Mexican salat (10 dkg)
Veal soup with tarragon
Cheese roll
Mexican salad (10 dkg)
Turkey breast 'Jóasszony' style
Mixed pickles
Chicken breast filet in Kijev style
with parslied potato
Indonesian pasta
with soya balls
Strawberry cake
Strawberry cake
Strawberry cake
Thursday, July 21
Stuffed cabbage (half portion)
Hungarian mushroom soup
Hungarian mushroom soup
Cordon Bleu with mixed garnish,
Pickled cucumber
Bakony pork chop with dumplings
Cucumber salad
Spaghetti Milanese
with Parmesan cheese
Strudel (2 pieces)
Strudel (2 pieces)
Strudel (2 pieces)
Friday, July 22
Bacon and cheese slice with grilled vegetables
Meat soup with liver balls
Fish fillet filled with salmon
potato salad
Turkey in Butcher's style with mashed potato
Carp in Orly style
with buttered potato
Carp in Orly style
with buttered potato
Watermelon slice
Watermelon slice
Watermelon slice
Refreshments and drinks are available for cash payment in the bar.
Enjoy your meal!
Reservation/ Order form here!!!
Reservation for registered participants, further information on the menus, prices and reservation will be available later by e-mail and on the conference web pages.

---
---
Touristic Programs organized by the Conference Secretariat for accompanying persons and conference participant. Registration details in the Registration Form.
Classical concert in a private house
July 19, Tuesday, evening
This is a new and unique evening programme for visitors to Hungary: a concert in a private house or in the garden, organised by the family, all of whose members are professional musicians. They serve a simple dinner as well (included in the price). The programme is popular because listening to the music of Mozart, Vivaldi, Tsaikovsky or Corelli in the family atmosphere is much more intimate than a concert in a public concert hall. Concerts take place in the garden (150 persons), or, in case of rain, in the house (60 persons).
Departure from the city centre at 7 p.m., the shuttle bus returns at c. 11 p.m.
For more information visit the family's web site at: http://www.vojnovich.hu
Price: € 50 (Minimum 20 participants)

---

Tour to Szentendre
July 20, Wednesday, one-day tour

Visit Szentendre, the historic town of arts and museums, only 20 km to the north of Budapest. The town is a cultural paradise, where the visitor enjoys the diversity of people and cultures in Central Europe. Szentendre opens the gate to the most famous Danube Bend. An ancient settlement with Mediterranean atmosphere, Baroque-style houses, seven churches, cobbled and narrow streets crowded by visitors of museums, galleries, souvenir shops.
The most popular of the art collections is the Margit Kovács Museum, exhibiting pottery works of the world famous ceramist. Ladies can enjoy another interesting show here, the Hungarian Jewellery Exhibition Lunch in a local Hungarian restaurant with specialities (included, without drinks). Tour starts at 9 a.m., return to the hotel at 4 p.m.

For more information visit the web site at: http://szentendre.ohb.hu/index.en.html

Price: € 63

---

Visit the Central Market Hall
July 21, Thursday, morning

The programme, starting at 10 a.m. from the hotel, is an exploratory guided walk in the historical building of Budapest's largest Market Hall, one of the most interesting sightseeing places in the capital. The group will be welcomed by a drink. Participants test Hungarian specialities like Hungarian salami, sausage, home made bread, cheese. After a small promenade in the city the group returns to the hotel by 4 p.m.

Price: € 38
---

Cleopatra wellness programme
Every day

Enjoy a special programme designed for relaxing and revitalizing soul and body. Cleopatra's Dream": visit the famous spa of the Hotel Thermal, situated on Margaret Island, enjoy the classic Cleopatra bath (honey and milk added to the thermal water), recommended for women. The visit also includes great variety of services: fitness room with trainer, pools, thermal bathes, adventure pool, sauna, steam, aroma cabin, relaxing aromatic massage with mix of oils, salad and soft drink in the poolside Neptune bar.
For a group of min. 10 persons bus transfer offered for € 20/person (departure/return).

For more information visit the web site at: http://www.danubiusgroup.com

Price: € 78

---

Budapest Sightseeing
Saturday, July 23, 2005, morning

Explore Budapest's historical buildings on board a bus with an English-speaking guide. Saturday programme is for everybody, starting at 9 a.m.. The route includes a visit to the most famous places in the capital: Heroes' Square, Gellért Hill, Citadella, Opera House, Parliament, Buda Royal Castle, Matthias Church. (No entry.)
Bus transfer from the hotel for a group of minimum 15 persons.

For more information visit the web site at: http://www.budapestinfo.hu

Price: € 40


---
Travel
Visas
Participants must enquire well in advance at the Hungarian diplomatic missions in their country of origin, if entry visas are required.
From May 1, 2004 Hungary is a member state of the European Union.

Insurance
The organisers of the conference cannot take liability for any personal damage or loss of property suffered by participants either during the conference or as a consequence thereof. Insurance cover is recommended.

Transport
Budapest - Ferihegy International Airport is served by many international airlines. From the terminal, we recommend taking the Airport Minibus Service.
http://www.bud.hu/
For those travelling to Budapest by rail, the main stations are in the city.
Cars are not needed during the conference. We do not recommend driving in the city.
http://www.budpocketguide.com/

Weather
July is warm and sunny in Budapest, with occasional showers. For possible rain and the cooler evenings make sure you bring a pullover, a jacket and your umbrella.
http://www.met.hu/