Description | Printing | Reference | Ptolemy | Subscription----THE ATLAS COLLECTUS Map SERIES
The

Ulm Ptolemy World Map,1482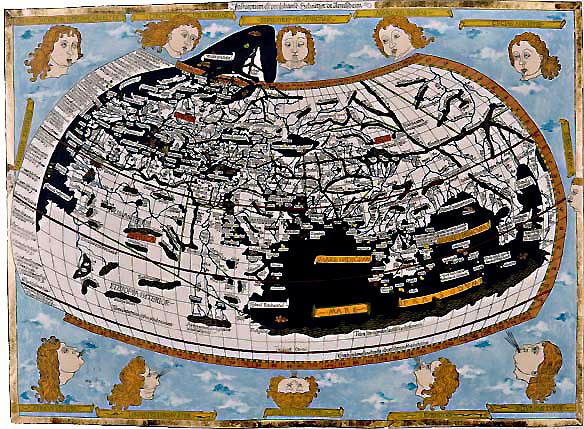 Copyright by Dr Zsolt Török, Cartart FacTsimile Publisher, 2000,2001
The 'ULM PTOLEMY' is the most important world map ever printed,
the first signed map, printed from a wood block in Ulm, Germany.
Ref.: Shirley, The mapping of the World, No. 9
---
DESCRIPTION:
The world map was constructed in the second projection of Ptolemy, the antique geographical authority. The first edition of his famous work, the Geographike Hyphegeses was rediscovered in the European Renaissance. Due to the invention of printing, the earlier manuscripts of its translation found their way to the printing workshops. The first edition with map was published in Bologna in 1477. The Ulm edition is very important: after the Italian editions it is the first Ptolemy published north of the Alps. The first printed German atlas was published in Ulm (Bavaria) by Lienhart Holl in 1482 with woodcut maps. (The second edition, with the same maps was printed by Johannes Reger in 1486.) The spectacular world map demonstrates the classical geography, the Old World is represented according to Ptolemy. The addition to North Europe may indicate European discoveries before Columbus: the extension of the map represents the lands of Iceland or Greenland, or even Vinland. .. Anyhow, this is the first signed printed map: the name of the maker, 'Johannes woodcutter of Armsheim', can read in the upper frame. The Ulm Ptolemy is a very rare and spectacular incunabulum, its world map is the one of the most reproduced of world maps. Today it is almost unavailable and priceless...
up

---
TECHNICAL:
Technique: relief printed from hand cut wood block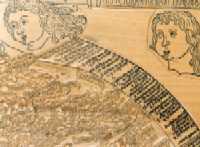 Sheet size: 520 x 640 mm,
Image size: 402 x 555 mm
Paper: special hand made, archival quality, deckle edged
Watermark: two OT- diagrams and cartart label. Can not be removed.
Color: every map is individually colored by hand.
Special copies are decorated with solid gold.
Custom coloring or uncolored copies are available to request.
Copies are individually numbered and blind stamped.



Special gift on verso:
Nicolaus Germanus presenting his book to the Pope.
(woodcut)
Edition limited to 99 copies.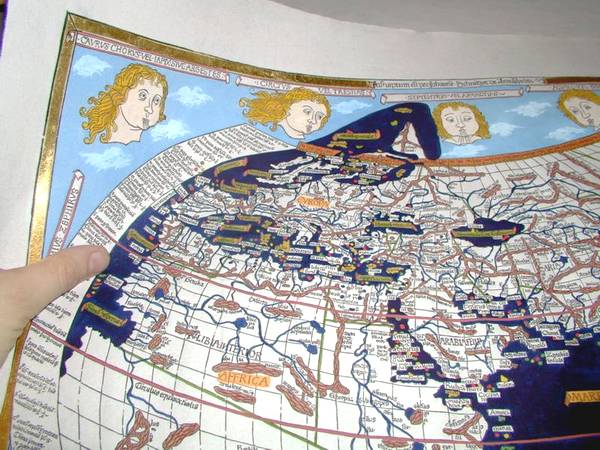 up

---

SUBSCRIPTION:
Some copies are available.
For more information, a free demonstrative sample of the product and/ or the Order Form please, send a message with your name and mailing address to the Publisher.
---
REFERENCES:
Special copy of the new edition Ulm Ptolemy was presented to:

Dr. Helmut Kohl, Chancellor of Germany (1994)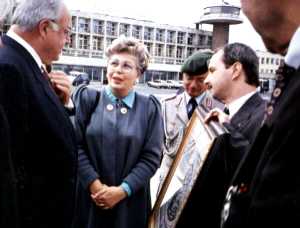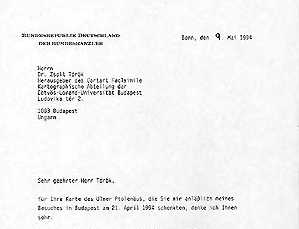 up