REGISTRATION FEE
Full conference registration: EURO 90.00.
This includes: Ice Breaker Party, access to all presentations in air conditioned lecture room with technical equipment/staff, coffee/tea breaks during the symposium, a conference package with name badges, an abstract booklet, a CD containing available full papers, and a map exhibition and reception.
Accompanying persons
must pay a basic fee of
EURO 30.00
, which will entitle them to partake of the Ice Breaking Party and coffee/tea breaks, and to visit the map exhibition. For the conference dinner and other programmes offered by our travel agency, they will have to pay the full price.
Lunches (moderate price, buffet style lunch, served at the conference venue) will be arranged by the local organizers, and Lunch Tickets can be reserved and will be available at the Registration Desk. Please, indicate your interets in the Registration Form.

ICE BREAKER PARTY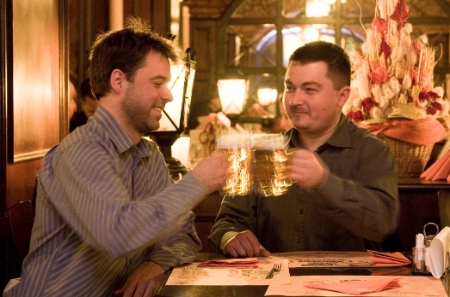 On Wednesday evening (27 June, 2012) there will be an ice-breaker party for registered participants and accompanying persons in a local restaurant close to the symposium hotels. The exact time and venue will be announced later.
EXHIBITION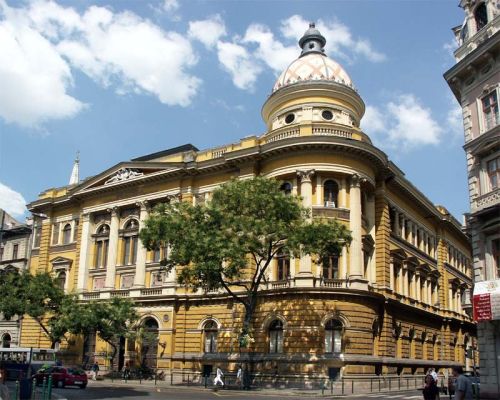 The opening of the map exhibition will be on Thursday evening (28 June, 2012), followed by a reception in the library. All participants will have free-of-charge access to a specially organized Map Exhibition of material kept in the University Library which is also the country's oldest public library.
International Society for the History of the Map (ISHM) Meetings

The International Society for the History of the Map's Symposium on Saturday morning (30 June, 2012, c. 10.a.m – 12 a.m.)
ISHM Annual General Meeting (Only for ISHM members!) on Saturday afternoon (30 June, 2012) (c. 2.pm.- 4 p.m.)
(Registration and details for ISHM meeting are available on their website: http://ishm.elte.hu)

CONFERENCE DINNER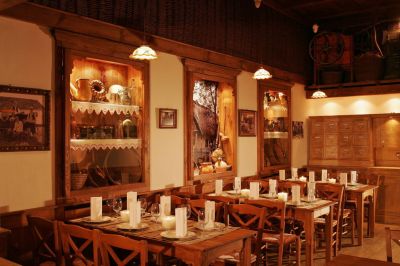 You are invited to join us and visit a unique Hungarian restaurant on Saturday evening (30 June, 2012) in the city of Budapest. A set meal (three-course meal, with a glass of wine and Strudel) as well as a presentation of traditional Strudel making (with your participation): EURO 28.00. (Additional drinks are extra.)
DANUBE BEND / POST-SYMPOSIUM TOUR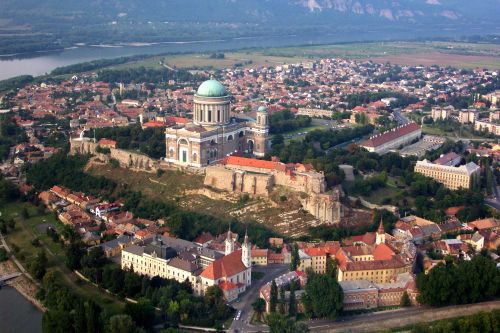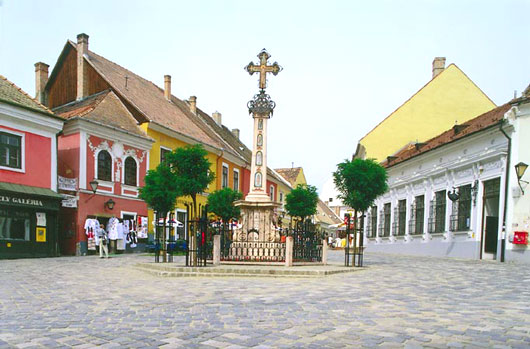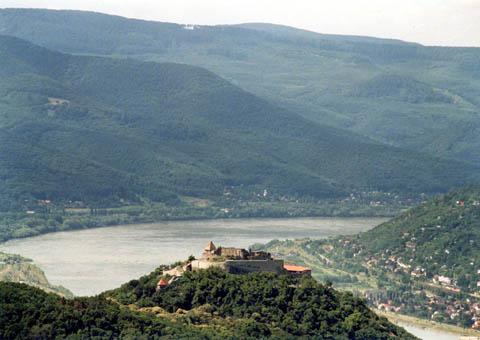 A one day post-symposium coach tour, with a special cartographic programme,

on Sunday

, 1 July, 2012. Budapest - Esztergom (Danube Museum- special museum tour and map exhibition, Cathedral, Castle) - Visegrad (Royal Palace, Renaissance
Dinner) - Szentendere (Artists'Town) - Budapest.Lunch: Royal Feast (three courses meal, red or white wine, refreshments, coffee inclusive). Air-conditioned, luxury coach, English-speaking guide. Planned arrival time back to Budapest approx. 6 p.m.)
Minimum number of participants: 20 persons.
EURO 65.00/person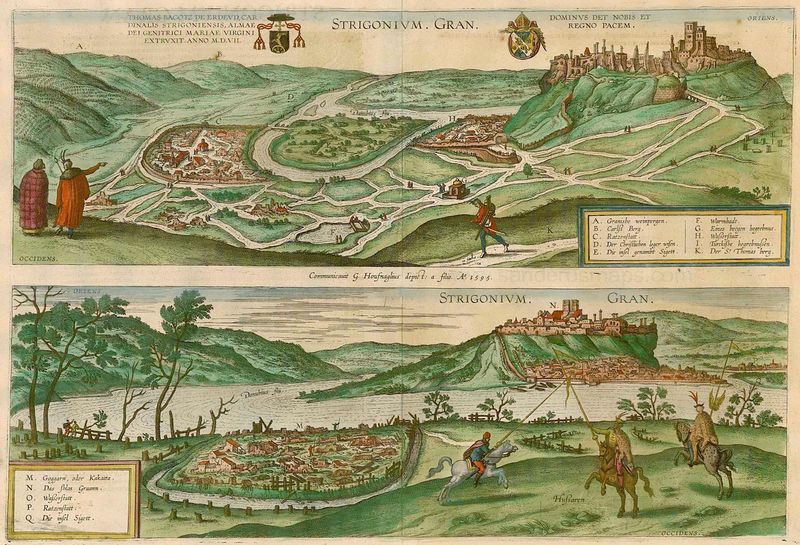 Touristic Programmes and Tours

Our partner in making arrangements for the symposium is Aktiv Tours Ltd, Budapest. This firm is a reliable local travel agency and we recommend their services with regard to your travel, accommodation, and other touristic programmes. Please, contact Aktiv Tours at: http://www.aktivtours.hu/
Programmes for Friday evening ( 29 June, 2012)
Hungarian State Opera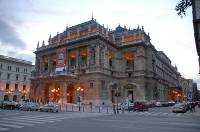 Programme not yet available

Classical Music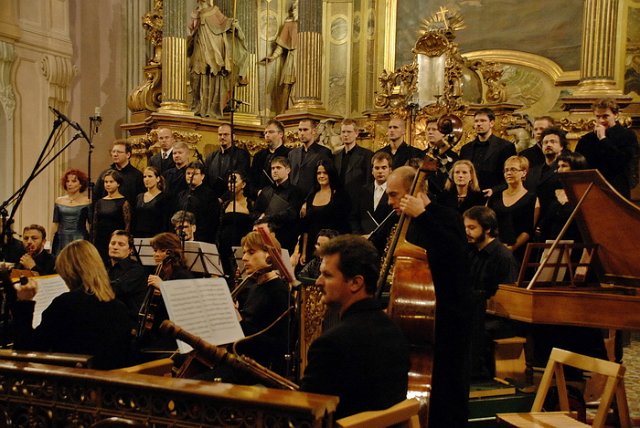 Ave Maria- concert in the city's St. Michael church. Baroque interior, beautiful altar from the 1700s, wonderful acoustics. A category ticket , concert starts at 7 p.m.
- EURO 30/person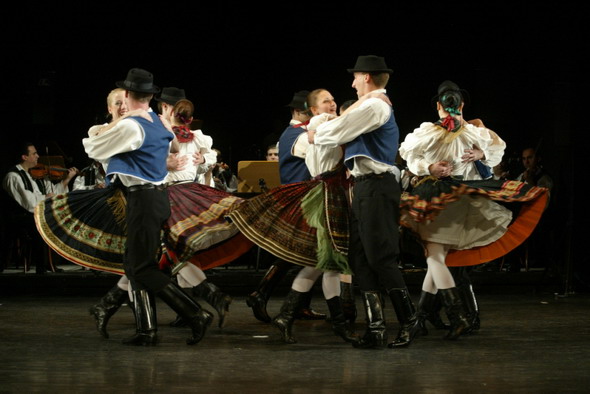 Dinner on a Danube boat (buffet style dinner) + Rajkó Folklore Group's programme
Show starts at 20:00, dinner from on boat at 22:00
Whole evening program. Starts with the Hungarian folk dance performance and continues with the Dinner & Cruise. Through the performed dances you can get a broad view of the music, dance and costume heritage of Hungary and the Hungarian inhabited areas. Every concert starts at 20.00, and consists of two parts, 40-45 minutes each, plus an intermission.After the folklore performance, a host or hostess will escort you to the pier. The cruise starts at 22:00, but always waits for the guests from the theatre. On the ship, you can feel Budapest's romantic atmosphere surrounded by the friendly lights of the Danube capital and enjoy a warm and excellent buffet-dinner, which is prepared by Hungary's only one Gault Millau rated chef, Klöter Gregor-Grex. We will take you on a 1,5-hour-long cruise on one of our air-conditioned ships. In the romantic candlelight atmosphere you can enjoy the wonderful view of Budapest swimming in light. After dinner you can also admire the panorama from the open upper deck of the ship.
– EUR: 52,-/person
Dinner on a Danube boat only (buffet style dinner, living music). Begins at 19:00 or 22:00 – EUR 36,-/person
Folklore programme (only) in Palace Danube:-EUR 23,-/person (at 20:00)
Passing by the Parliament we cross the Danube through the Margaret-Bridge (Margaret-Island) and drive to the Royal Castle on the Buda side, where we visit the Fishermen's Bastion (Promenade) and the Matthias Church after we climb to the Gellért Hill (Photo stop), we cross Elisabeth-Bridge and drive towards Heroes' Square (Promenade). Passing by the Opera and St. Stephen's Basilica we reach Hotel InterContinental, where the tour ends. Duration: 3 hours Available: 1.April-31.October, daily: 10:00 a.m. / 11:00 a.m. / 02:30 p.m. Price: EUR 21,- / person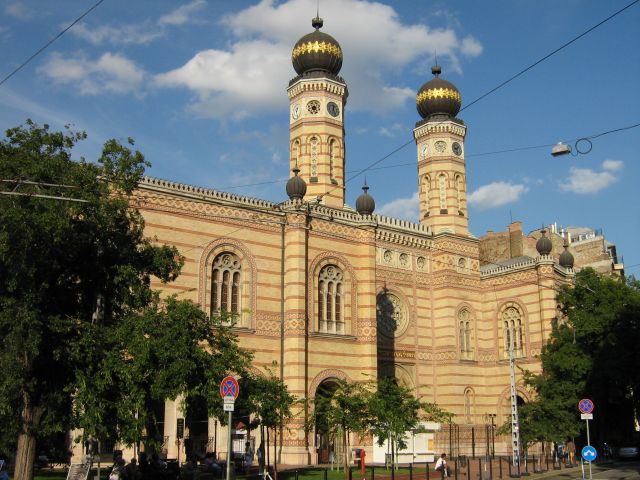 Jewish Budapest – We drive along the Danube – visit of the world's second largest Synagogue, the Dohány street SynagogueJewish Museum (interior visits) – Jewish Garden – Tree of Life – Temple of Heroes – Possibility for lunch in the kosher restaurant – tour ends at the restaurant. No tour during holidays and on special occasions. Duration: 3 Hours Available: 1.April – 31.October, Mon, Wed, Fri, Sun: 10:00 a.m. Price: EUR 21,-/ person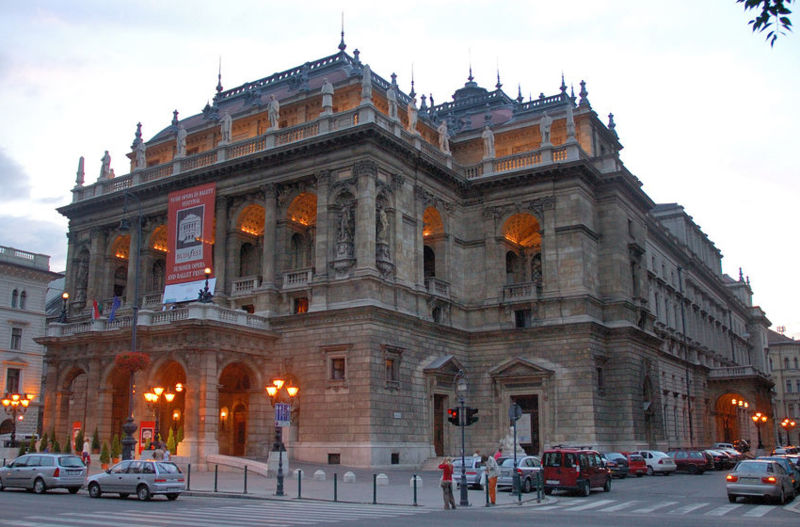 The Hungarian State Opera House is a neo-Renaissance opera house located in central Pest, (a part of Budapest), on Andrássy út. Designed by Miklós Ybl, a major figure of 19th century Hungarian architecture. Although in size and capacity it is not among the greatest, in beauty and the quality of acoustics the Budapest Opera House is considered to be amongst the first few opera houses in the world. The auditorium holds 1261 seats. It is horseshoe shaped and - according to measurements done in the 1970s by a group of international engineers - has the 3rd best acoustics in Europe after La Scala in Milan and the Palais Garnier in Paris. Guided tour in the building in six languages (English, German, Spanish, French, Italian and Hungarian) is possible every day from 15:00 and 16:00. Duration of the program: ca 40 minutes.

Excursion to Gödöllő - Visit to the former Summer-Residence of Queen Elisabeth (Sissi) in Gödöllő (the second largest baroque chateau of the world) – interior visit. Return to Budapest – Tour ends at the city centre.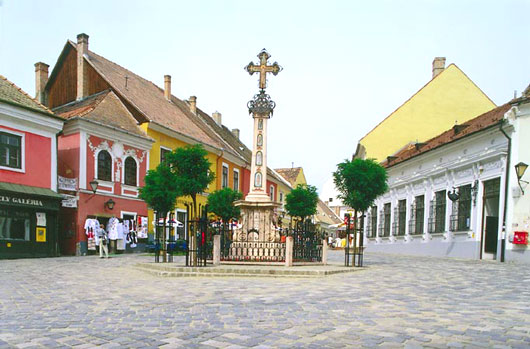 Szentendre – Artists' village – We take you to the picturesque village Szentendre –we visit the magnificent Caprice Hungarian Jewellery Center – Multimedia Presentation – coffee and softdrinks –after a walk through the baroque centre of the town, you will have the opportunity for shopping – we return by boat to Budapest on the Danube – the tour ends at the Pier / City-Centre. Duration 4,5 hours