Workshop programme
Conference board
Scientific committee

Mátyás Gede (ELTE Eötvös Loránd University, Budapest)
Angeliki Tsorlini (Aristotle University, Thessaloniki)
Krisztina Irás (ELTE Eötvös Loránd University, Budapest)
Tomasz Panecki (University of Warsaw/Polish Academy of Sciences)
Evangelos Livieratos (Aristotle University, Thessaloniki)

Local organising committee

Mátyás Gede (ELTE Eötvös Loránd University, Budapest)
Krisztina Irás (ELTE Eötvös Loránd University, Budapest)
Important dates
20

31 December, 2019 – Send abstracts (500 words max.) to avhm.workshop@gmail.com
10 January, 2020 – Notification of acceptance
10 February, 2020 – Full paper deadline
25 February, 2020 – Free registration deadline
Registration, papers
The registration is free of charge until 25 February, 2020. Registration form
Registration at the venue may be restricted depending on seating capability.
Authors should submit papers in unformatted .doc(x) to: avhm.workshop@gmail.com
Papers for submission should not exceed 15 pages with images. Please use 12pt size fonts. For the paper structure (title, key words, summary, references, footnotes, bibliography, image and table legends, etc.) please consult papers published in e-Perimetron.
Possibility of presenting on-line: If you cannot manage to come to Budapest in person, you can still present your work via Skype. In this case please inform the organizers about it when submitting your abstract.
Venue
Lágymányos Campus Northern Block, ELTE Eötvös Loránd University
1117 Budapest, Pázmány Péter sétány 1/a.
Room 7.14 (7th floor)
Getting There
Public transport

Tram 4, 6 – stop "Petőfi híd, budai hídfő" (4-minute walk)
Bus 153, 154, 212 – stop "Petőfi híd, budai hídfő" (4-minute walk)
Tram 1 – stop "Infopark" (10-minute walk)

Rental bike
MOL Bubi dockers are near the northern entrance of Northern Block and at the edge of the campus parking lot.
By car
If you plan to come by car, please email the licence plate number to avhm.workshop@gmail.com to get permission for the parking lot. The campus parking lot can be entered from the south.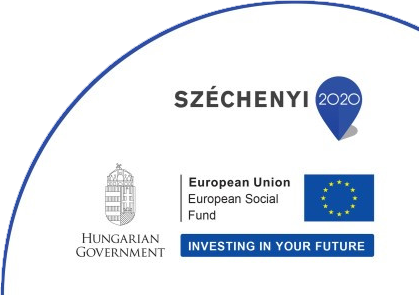 Contact
Submissions, questions: avhm.workshop@gmail.com
Acknowledgement
The Project is supported by the Hungarian Government and co-financed by the European Social Fund.
EFOP-3.6.3-VEKOP-16-2017-00001: Talent Management in Autonomous Vehicle Control Technologies