The Blind Mouse – Mute Map Game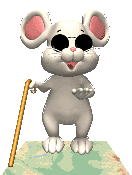 This is an exciting map game for entertainment and education originally prepared as the part of an MSC degree thesis in cartography. It is recommended to anyone who likes playing to test his/her knowledge of maps and geography.
Your task is to place 10 random objects on a mute map. The scores are calculated accordnig to the average of misplacements and the number of visible map layers.
The levels in theme 'Hungary' correspond to the Hungarian National Core Curriculum:
Base level is based on elementary schools',
Medium level on secondary school final exams',
High level on university geography courses' topographic requirements.
Currently available themes:
Hungary
Turkey (under construction)
A minimum screen resolution of 1024x768 pixels is recommended.
Comments and suggestions are awaited here.
The producers: Eszter DOMBÓVÁRI, Mátyás GEDE
terkeptar.elte.hu/vakeger — © 2005-6, Department of Cartography and Geoinformatics, Eötvös Loránd University, Budapest, Hungary