| | | |
| --- | --- | --- |
| HTML1 | CET meeting 05-06. 02. 2000. Budapest | Internet: Past, present, future |
---
Web start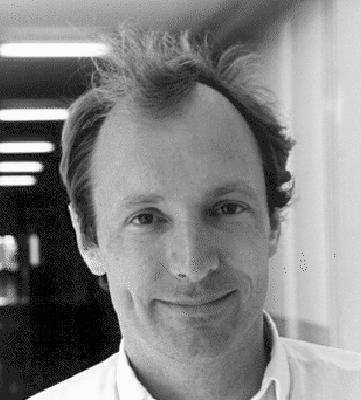 The World Wide Web is a network of sites that can be searched and retrieved by a special protocol known as a Hypertext Transfer protocol (HTTP).
The protocol simplified the writing of addresses and automatically searched the internet for the address indicated and automatically called up the document for viewing. The WWW concept was designed in 1989 by Tim Berners-Lee and scientists at CERN (Geneva), the European centre for High Energy Physics, who were interested in making easier to retrieve research documentation. A year later he had developed a 'browser/editor' program and had coined the name World Wide Web as a name for the program. The program is released free on an ftp site.
This doesn't sound very dramatic but anyone used to the hassle of getting documents previously will testify that it represented a major leap forward. Once the entire dial- and retrieve-language had been simplified, the next step was to design an improved 'browser', a system which allowed the links to be hidden behind text (using a Hypertext Markup Language, HTML) and activated by a click with the 'mouse'. To get an idea of the 'state-of-the-art' in browser technology by 1992 go here (the earlier version would not have supported colour, and the logos and diagrams would have been in separate windows as well). Until that occurred the transition to the new system was slow. By the end of 1992 there were only 50 web-sites in the World and a year later the number was still no more than 150.
---
---