Types of common file formats
Word processor file formats
---
More and more special requests time to time:

Different fonts (like Helvetica, Times, Garamond).
Character size, colour.
Basic character attributes (bold, italic), styles.
Spell checker, hyphenation, justification, line spacing.
Columns, header, footer, page numbering, table of content.
Tables, graphics.
Special filters: converting files from other word processors, raster graphics, vector graphics.
Integration (Office packages).
Special software products: Microsoft Word, Corel WordPerfect, WordPro, StarOffice.
Common file formats: RTF (Rich Text File format), PDF (Portable Document Format).

---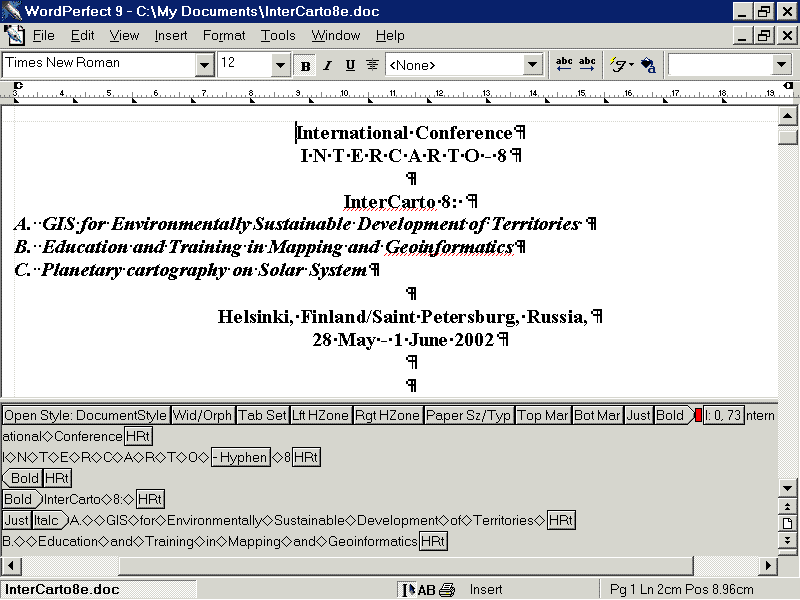 ---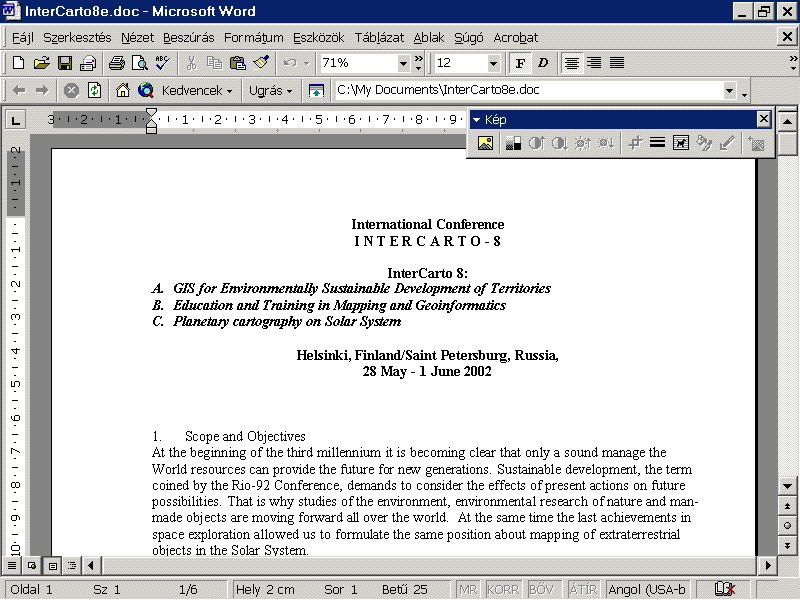 ---
[Table of contents] [Next]
---
Suggestions are welcome
zetor@ludens.elte.hu